October 03, 2019
Re: Investment in LAEVO BV
We hereby announce that KAJI CORPORATION (Head office: Okuizumi-cho, Nita-gun, Shimane; President: Kaname Ogawa; hereinafter known as "KAJI") has invested in LAEVO BV (Head Office: Delft, the Netherlands, CEO: Rogier Barents).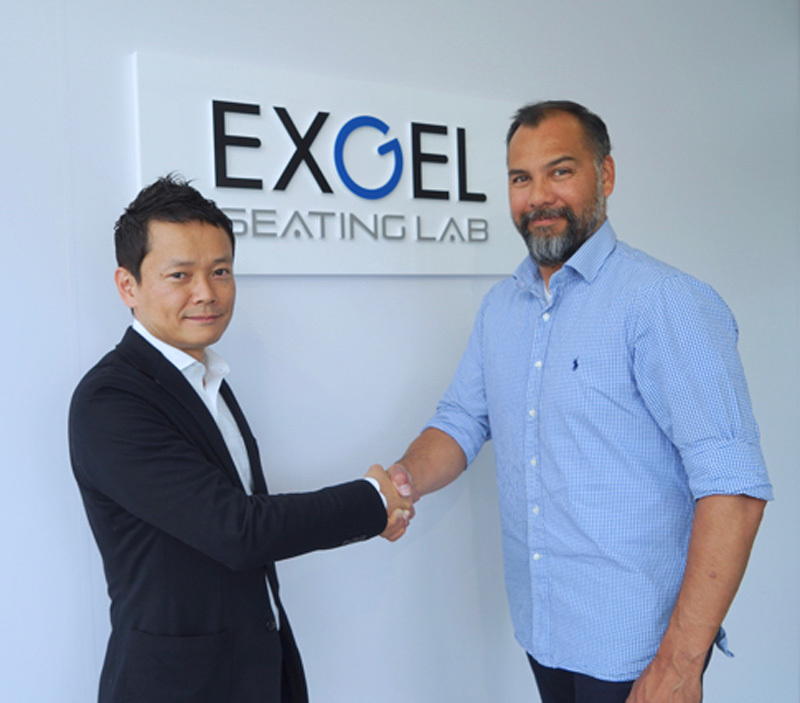 KAJI and LAEVO BV began jointly developing the "LAEVO" exoskeleton in 2015 for reducing strain on the lower back during work, and KAJI began distributing LAEVO throughout Asia as their solo distributor in 2018.
In addition to distributing the unique LAEVO exoskeleton, KAJI has also helped LAEVO BV improve its development capabilities through investments.
KAJI is also engaged in relieving fatigue in the workplace with the use of "EXGEL", its main line of business, and is planning on expanding its business affairs by aiming for the overall improvement of work environments.
About the LAEVO
The LAEVO is an exoskeleton designed to relieve strain on the lower back when engaged in physically demanding jobs.
The LAEVO fall under the category of passive exoskeletons that do not require batteries.
Their simple structure and functionality have been highly acclaimed in a wide range of working environments, including in the fields of logistics, factories, agriculture, and medical welfare, and they are becoming more and more widely used. There is a heightened need for reducing physical strain on workers throughout the world, and the demand is growing in alignment with this.
LAEVO was established in Delft, the Netherlands, in 2013, and has continued to grow on a global scale through the development and sale of LAEVO.