January 11, 2019
Booth presence at RoboDEX 2019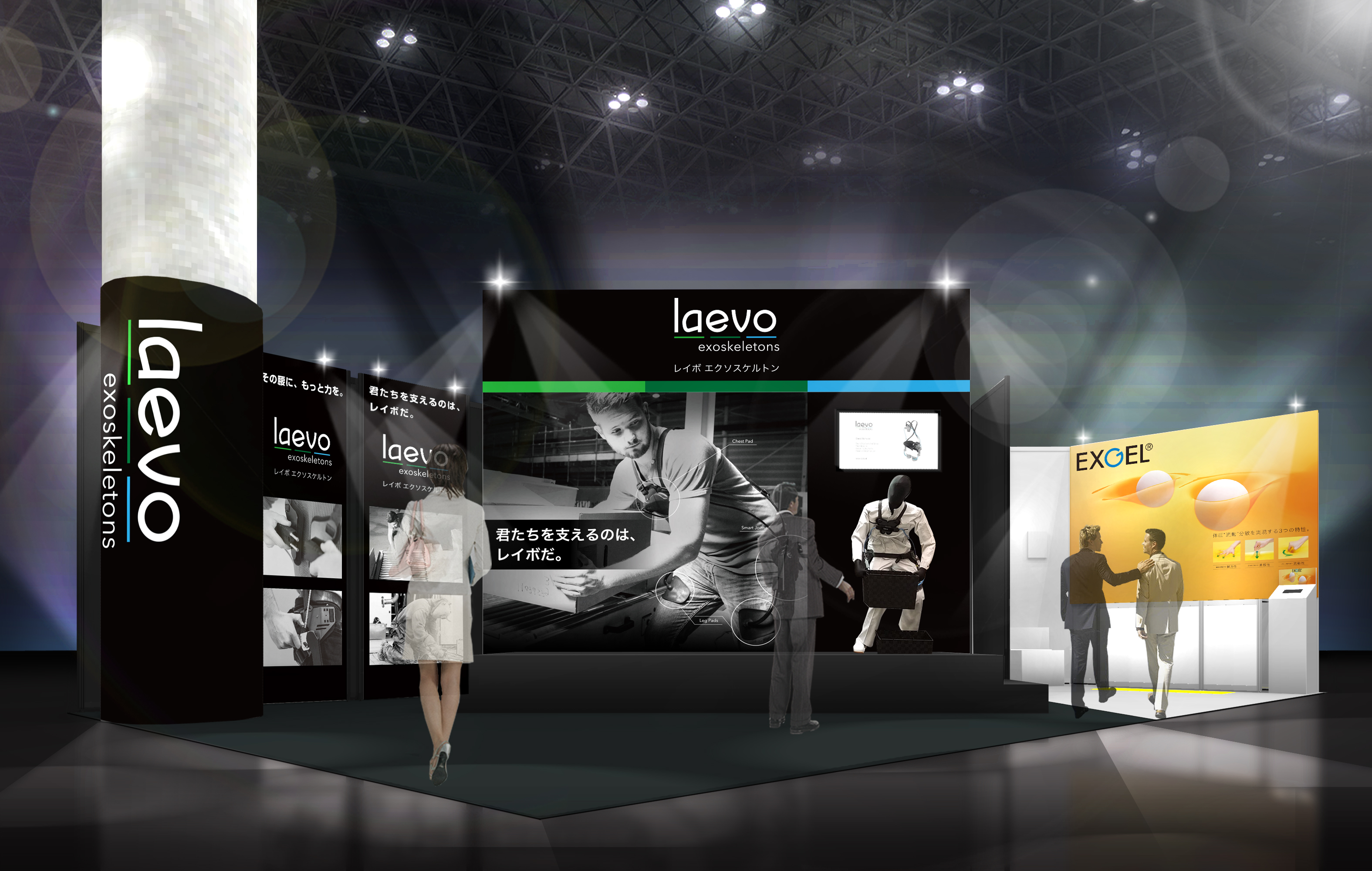 The EXGEL products and the LAEVO Exoskeleton, which is attracting wide attention, will be on display at RoboDEX 2019 to be held starting January 16.
Demonstrations of LAEVO, which were very popular last year, will be held.
The stage is larger than last year, and visitors will be able to try on and experience LAEVO.
Work mats that use the highly-flexible EXGEL and cushions that relieve the fatigue from long hours of work will also be on display.
Visit us at our booth.
Our staff are looking forward to seeing you at the expo.
Dates: January 16-18, 2019 (Wednesday to Friday), 10 AM to 6 PM
* Until 5 PM on the last day
Venue: West Hall 1, Tokyo Big Sight
Booth No.: W5-18
Event official website
https://www.robodex.jp/ja-jp.html