October 16, 2018
Booth presence at the Green Cross Exhibition 2018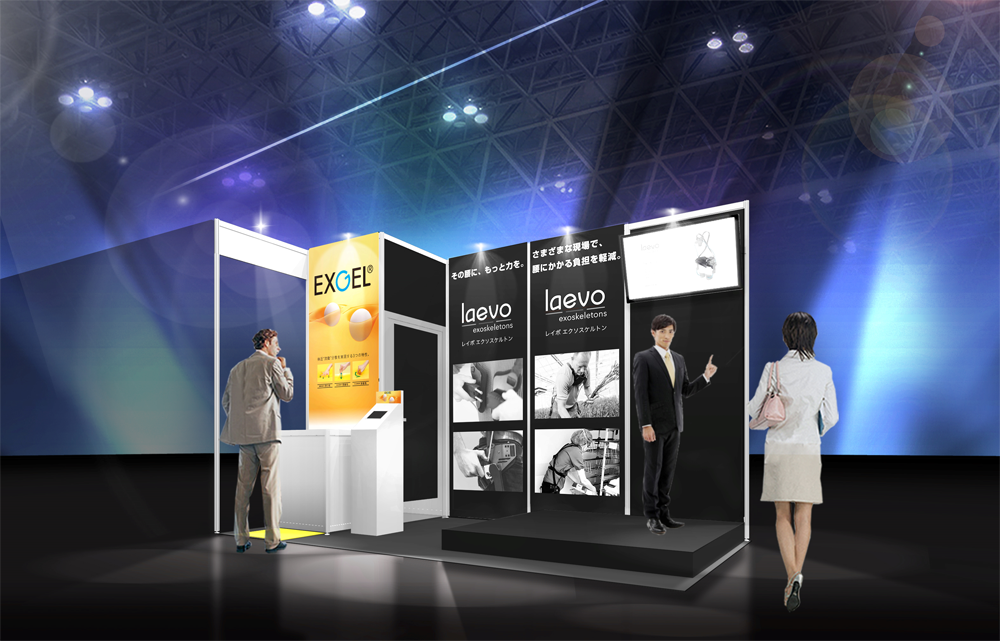 The EXGEL products and the Laevo Exoskeleton, which is attracting wide attention, will be on display at the Green Cross Exhibition 2018 to be held starting October 17.
Among the EXGEL products are fatigue relief work mats and cushions.
Demonstration models of the LAEVO are available at the booth. We hope many of you will experience its effectiveness.
Stop by at EXGEL/LAEVO booth.
Dates: October 17-19, 2018 (Wednesday-Friday)
October 17 (Wednesday), 10:00 AM – 5:30 PM
October 18 (Thursday), 9:00 AM – 5:00 PM
October 19 (Friday), 9:00 AM – 3:00 PM
Venue: Pacifico Yokohama Exhibition Hall D
Booth No.: 59